Happy Holidays- 2020!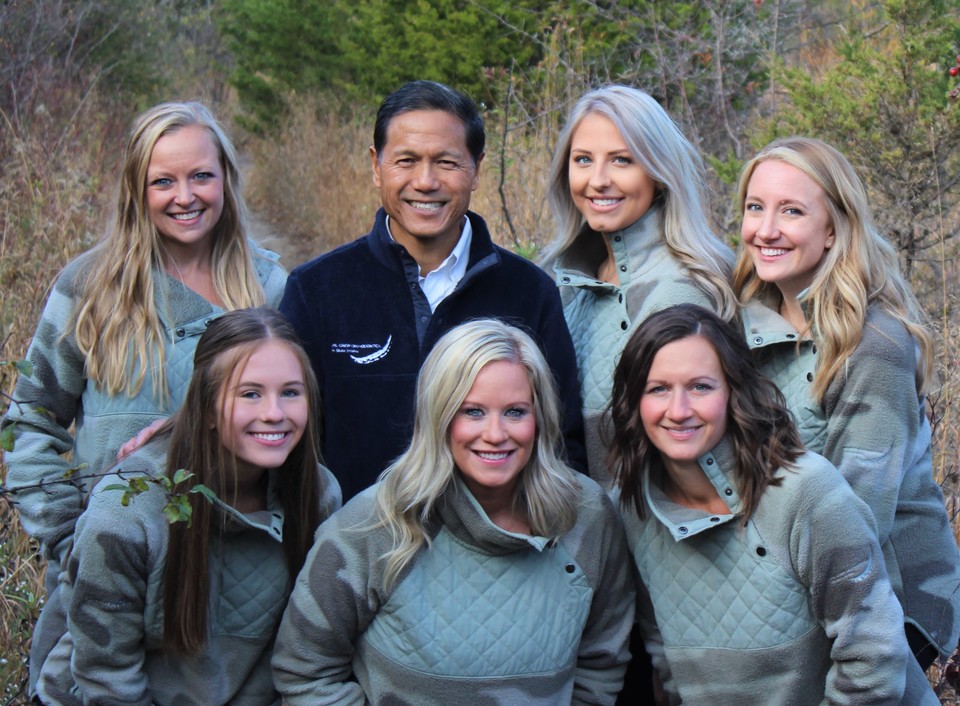 As we reflect on this year of challenges, we want to thank you for allowing us to continue creating beautiful smiles in Racine. We began 2020 with a big food drive and donations to The Racine County Food Bank. It was a huge success with over 250 lbs. of non-perishable food delivered just as the pandemic began. Thank you to everyone who contributed so generously to help our community! In May, I attended the American Association of Orthodontics International Convention virtually during the mandatory shutdown. I earned 22 credit hours of continuing education, specifically learning how to best deal with the Corona Virus. As a result, our office installed the Nederman Aerosol Extraction System at each operatory! We believe this to be the best system in the world for eliminating airborne pathogens. Combined with our HEPA purifiers, new laundry facility, face shields and other PPE, you can feel safe with us!
The challenges of 2020 have allowed us to establish The Chu Crew "Dream Team." Abby our Records and Lab Technician, and also our most experienced staff member, has made the switch back to assisting in the clinic along with superstar Patient Flow Coordinator, Klaire! Their combined talent has made your orthodontic visits a joy! Our new Treatment Coordinator, Grace, has expertly taken on the role of leading our office! She is filling big shoes left by both Hailey and Briana, and is doing so with the dignity and class that you come to expect from The Chu Crew! Her previous marketing and promotional expertise at The Wisconsin Club have proven to be quite valuable. Samantha, a past patient of ours, has recently become our new intern and Clinical Assistant due to her interest in the orthodontics. Veteran clinical assistant Kristy is helping out with "crunch times" during her breaks from being a full time nursing student, and we are also thrilled to announce that Paige, another clinical assistant is starting dental school in Chicago! Sarah remains Financial Coordinator and has become an expert with insurance and creating financial arrangements which keeps orthodontic treatment affordable for all. Candie, our amazing Scheduling Coordinator is the friendly voice that greets you when calling our office or entering our clinic.
As we head into 2021, we wish for each of you the safest, merriest of Holidays!
Dr. Chu