Meet Dr. Gary W. Chu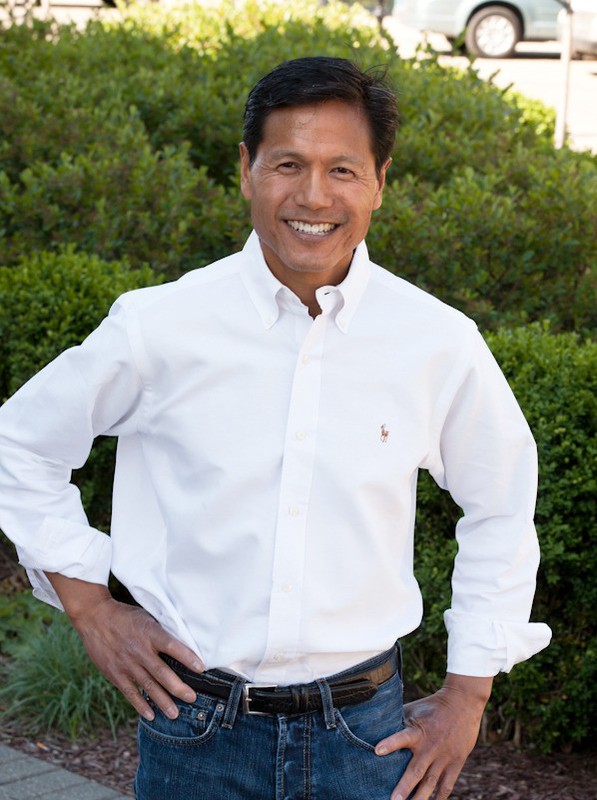 Dr. Gary W. Chu is a native of Denver, Colorado. He and his identical twin brother graduated as co- valedictorians of Gateway High School. He then graduated from the University of Colorado with a Bachelor of Arts in Molecular, Cellular, and Developmental Biology. From there, Dr. Chu was accepted to the rigorous program at University of Texas San Antonio Dental School where he received his Doctor of Dental Surgery degree. He spent an additional two years completing his orthodontic residency at The University of Iowa College of Dentistry.
Dr. Chu is a member of the Omicron Kappa Upsilon Dental Honor Society, and has received numerous awards for his research and clinical skills. He has also earned the title of diplomate with the prestigious American Board of Orthodontics, in addition to belonging to the American Association of Orthodontics, the American Dental Association, the Wisconsin Dental Association, the Wisconsin Society of Orthodontists, and the Racine Dental Society.
Dr. Chu feels that staying on top of the latest research and technology is important in being able to offer his patients the best treatment plans possible. To do this, he attends numerous voluntary orthodontic and dental continuing education seminars throughout the year, and uses the most technologically advanced braces and appliances. In addition, he has completed courses at The Pankey Institute for Advanced Dental Education, and is a subscriber to the most current research journals for the orthodontic profession.
Dr. Chu practices in Racine, WI, where he resides with his wife Diane. They have one daughter, Brianna, who is currently attending college and a member of the swim team at the University of Minnesota. He feels that family is very important, and ensures that he makes time to be involved in family activities and take vacations together.
Outside of the office, Dr. Chu enjoys sailing and skiing competitively. In 2008, he was part of the U.S. Sailing Team and competed in the Olympic Trials. Dr. Chu qualified and became a member of the U.S. Olympic Sailing Team as the alternate to compete in the Olympic Games. In the cooler months, when sailing around here becomes difficult, he and his wife train for numerous cross-country ski races. They compete in a 24 hour relay race called 24 Hours at Telemark, in addition to the world-renowned Birkebeiner Ski Marathon. Dr. Chu is also a talented watercolor painter and percussionist (he plays for his church's contemporary Christian worship band). Dr. Chu enjoys being involved in the community by volunteering his time to church and school activities, in addition to sponsoring youth sports teams in the area.
Dr. Chu has been making beautiful smiles in Southeastern Wisconsin for more then 20 years. He feels very privileged to be part of a profession that touches lives by providing a positive lifetime benefit. He continues to marvel at how the profession of orthodontics not only transforms smiles, but people as well.