Accelerate With AcceleDent
If you had the option to speed up your orthodontic treatment AND make it more comfortable, would you take it?
What if I told you that all full fixed appliances placed at our orthodontic office are paired with an AcceleDent? We believe in providing great results while also making it as fast and pain free as possible. In addition to faster more comfortable orthodontic treatment, AcceleDent has been proven to help reduce oral health issues by promoting healthy blood flow.
Accelerated Treatment
When used with braces or aligners, AcceleDent is clinically shown to move teeth up to 50% faster.
Reduced Pain and Discomfort
AcceleDent is also clinically shown to reduce the pain and discomfort associated with braces and aligners by up to 71%.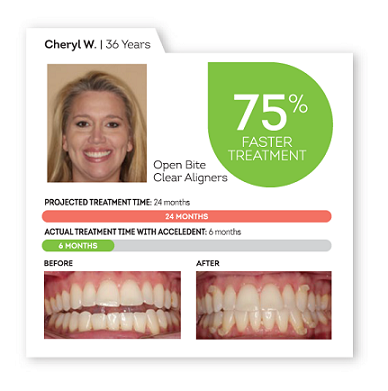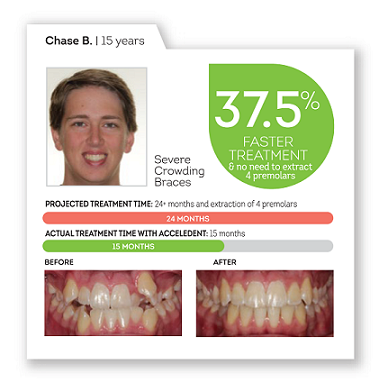 AcceleDent was designed to fit your lifestyle. Use the hands-free device for just 20 minutes a day during routine activities such as reading, watching TV, listening to music, browsing the internet or showering.